Interzum Cologne 9-12.05.2023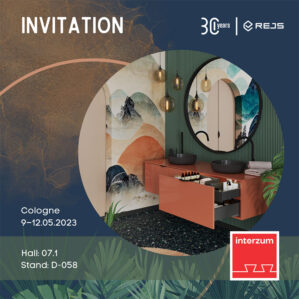 We are delighted to invite you to visit our booth at Interzum Cologne, which will take place from May 9th to May 12th, 2023. We will be showcasing our latest products and innovations in the field of furniture systems and accessories.
At our booth, you will have the opportunity to explore our range of high-quality modules for wardrobes and bathrooms, as well as functional accessories for kitchen furniture. In addition, we will be presenting our state-of-the-art lighting and decorative systems, which are designed to elevate the aesthetics and functionality of any living space.
Our team of experts will be on hand to provide you with detailed information about our products and answer any questions you may have. We are confident that our solutions will meet your needs and exceed your expectations.
We look forward to seeing you at our booth, which is located at D-058 in 07.1. Please do not hesitate to contact us if you require any further information or assistance.